Cisco HPC and Machine Learning SE Bootcamp
September 10 – 14, 2018 (All Day)
---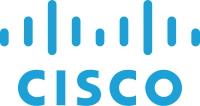 ​
Globus will present a 2-hour session at this year's Cisco HPC and Machine Learning Bootcamp for Sales Engineers in Boulder, CO.
Title: Globus Introduction: Transfer, Sharing, Automation and More
Date: Thursday, September 13
Time: 3:00-5:00 p.m.
---
This Cisco Bootcamp covers topics such as deep learning and GPUs, parallel file systems, HPC workload managers/scheduler, fabrics and more. For details, contact your Cisco representative.
---