Globus offers higher assurance levels for protected data, so subscribers can easily manage this data and share it securely and appropriately with collaborators.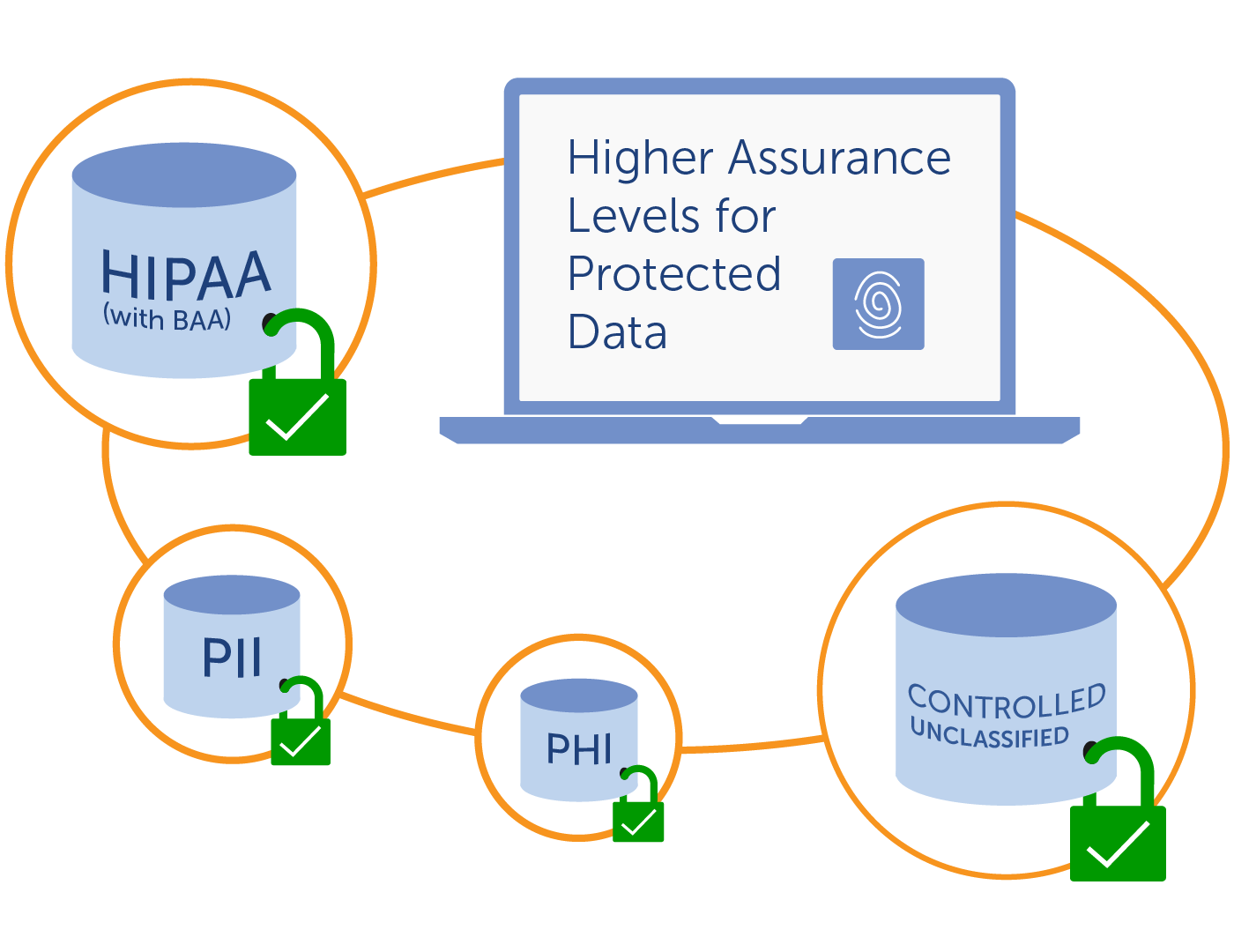 ​
Need to manage HIPAA-regulated data? Working with PII or CUI? No problem. Globus supports management of Protected Health Information (PHI) data regulated by the Health Insurance Portability and Accountability Act (HIPAA), Personally Identifiable Information (PII), and Controlled Unclassified Information (CUI).
With higher assurance levels for managing restricted data, researchers can easily transfer this data and share it securely and appropriately with collaborators, while meeting compliance requirements.
In addition, organizations have the option to enter into a Business Associate Agreement (BAA) with the University of Chicago for written assurance that Protected Health Information stored by Globus will be appropriately safeguarded.  
Why Use Globus to Manage Protected Data?
​Provide an intuitive, easy to use tool for management of data such as PHI, PII, and CUI
Comply with HIPAA and NIST standards
Access all your data, including your protected data, via a unified interface
Safeguard the data that researchers use and ensure requirements from data use agreements are met
Help researchers focus on new insights and discoveries, not on compliance and security
Leverage enhanced data management capabilities for protected data at a lower cost than other offerings
Key Features for Managing Protected Data:
Authentication
Multi-factor authentication and federated login, with OAuth2 based security
High assurance policy that requires users to login with credentials from a specific identity provider (instead of a shared or linked identity)
Re-authentication required after an administrator-configured timeout for continued protected data access
Authentication and consents tied to a specific instance of the application, ensuring that compromise of one application instance does not enable access to resources from another instance
Authorization
Fine-grained authorization for data access and sharing
Authorization model that requires explicit grant of permissions
Layered authorization combining local security governed by system administrator with permissions set by the user to control access to protected data.
Audit
Enhanced stewardship capabilities through detailed audit trails that allow close monitoring of all data access and sharing
Self-administered access and retention policies of audit logs, with ability to integrate into existing analysis tools
Data confidentiality, integrity, and availability
Enforced encryption to ensure data privacy
Data integrity verification can be performed after every transfer
Secure, reliable, compliant operation of Globus services for use in regulated environments
---